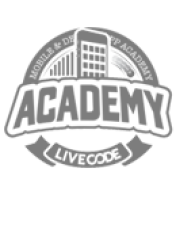 LiveCode App Academy
60 Building Blocks to Transform Your Business.
Want to create an app to sell or to improve your business processes?
There are times when off the shelf software isn't enough. Join us for this business focussed Academy, where we will help you over the hurdle of learning how to write your own app.
Build apps more than twice as fast using a modern and easy workflow that saves time at every step. More than just mobile, deploy to 7 popular platforms.
$50
Who this academy is for
Small business owners who need to create an app, crunch data, or improve a process
Busy people who need to learn or improve programming skills and want to do it the easiest way possible
Businesses needing to learn or improve
In-house developers who want to create and deploy a business solution quickly
Hobbyists, educators, anyone keen to hone their development skills

The Alphabet of Apps, You will learn about:
database and cloud access
data manipulation
monetization
working with rich media
creating user interfaces
deployment to devices
push notifications
and much more
The Academy runs for 30 days
We'll send you two short videos every day that will show you how to complete a specific business task. Typically the videos are just 3 minutes long. By the end of the course you will be able to put together all these basic building blocks to create your own tailored, fully-featured business app, capable of doing any task that you need.
The Academy runs for 30 days. You have a full month to learn at your own pace. Devote just a few minutes a day to learning, or come back and review the video library and sample projects at any time. You will be able to access the video library from your account, rewind, watch again, follow along and copy and paste code from the accompanying downloadable documents. You can also ask questions or post a comment.
Support will be offered via live online question and answer sessions, and a dedicated forum monitored by our experienced training team.