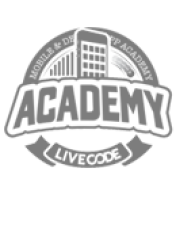 App Academy
60 short videos each teaching an individual LiveCode skill.
Beginner/Intermediate. The LiveCode App Academy contains 60 five-minute videos, each teaching a useful LiveCode skill. The topics range from comparing lists to creating a PDF to getting the current GPS location and displaying it on a map. Every video is accompanied by a detailed step by step text guide, with samples and code you can copy and paste.
These short, bite-size videos give you the building blocks you need to create a fully featured app.
$50
You will learn about
Database and cloud access
Data manipulation
Monetization
Working with rich media
Creating user interfaces
Deployment to devices
Push notifications
And much more...
This Academy includes a dedicated forum for peer support and assistance from our technical team.
Once purchased these videos remain in your LiveCode account indefinitely, for you to visit and revisit whenever you need them.
User Feedback
"fantastic series!! ... Academy videos are short and to the point, and great for quickly getting up to speed on critical topics... And watching Kevin work was also a treat. I learned SO much! So many little things I had missed before! For example, in that last lesson about Timers. Now I know what that Suppress Messages button is really used for. That will be a big time saver."
"great video series… Got me hooked! I learned more in this series then I could have ever learned searching the forum... "
View online from your account at any time, or download materials and videos to your desktop to work on.