Everyone Can Create Apps
It's Fast, Easy & Free. Build Your First App Today!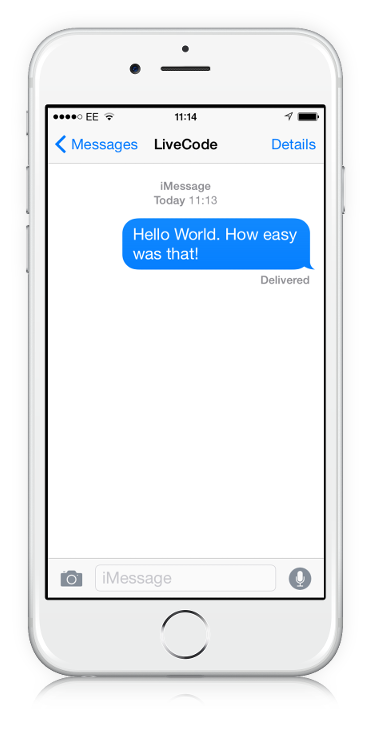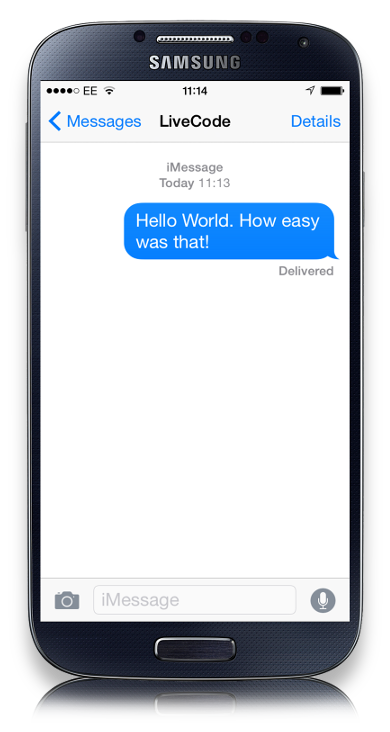 Make apps with zero coding experience. LiveCode makes it possible. Get started today.
LiveCode Platform
Programming, Coding or as we like to call it Making Apps, it doesnt have to be complicated. With LiveCode making apps is fast and easy. Build your app with simple easy to learn commands. Drag and drop the most popular app widgets, and then launch your app to all the popular platforms.
A fun way to learn

We have developed an incredible learning course that will guide you from complete beginner through to being an app developer.

Learn by example

We have taken the default apps from your phone and built them in LiveCode. Learning how to make these apps will give you the skills you need to build your app and become an app developer.

Build Your First App Today. We'll teach you.

Hello World is the go to first app to make. We've put a twist on that. Build the messages app and say Hello to the world, you're minutes away.
Even the simplest app is likely to require data. Whether its storing photos, accessing or updating addresses, managing a High Scores board for users, running an inventory for a business, or holding medical records, social, there are a thousand reasons you will need to manage data in your app.
LiveCode makes this easy. Use the same easy to learn simple language for the cloud as you do your app, no complicated server stuff!
Cloud hosting is included in all license subscriptions along with the learning course on how to use it.
"We found out that with Livecode we can be very productive for mobile development. This is true, specially for those people who have never programmed before. Now, Livecode is the main development language at Digital Pomegranate."

"LiveCode is a robust engine that is really well suited to our project. It has built-in support for creating page based experiences and LiveCode's scripting system is super fast for prototyping and very flexible for creating many different kinds of views and input schemes."

"LiveCode allows you to design the UI and code your functions while seeing instantly what's happening in the IDE. You can watch your app being put together piece by piece and becoming better and better."

"I think LiveCode made it possible for our organization to produce this app. Without it, we wouldn't have had the ability to do it."
LiveCode Stories
Make Your First App Now
Enter your name and email below to unlock an incredible free learning course.
Everyone Can Create Apps with LiveCode